MacDiarmid Business Scholarships for Alumni
21 October, 2019
Every year, we offer a limited number of competitive scholarships for our alumni to undertake further postgraduate study in business-related areas.
2019 Business Scholarship recipients
Lita Lee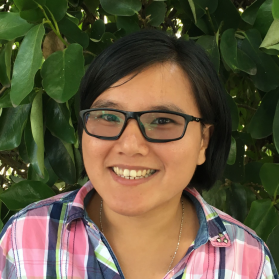 Lita Lee completed her PhD at the University of Canterbury supervised by Professor Alison Downard and is currently working at Mint Innovation.
Through studying a Postgraduate Certificate in Commercialisation and Entrepreneurship, she hopes to gain a better understanding about the challenges that are involved in the commercialisation process and be able to assist start-up companies with their commercialisation journey.
Amy Zhu
Amy Zhu completed her PhD on the development of novel biosensors based on conducting polymers under the supervision of MacDiarmid Institute Principal Investigator Jadranka Travas-Sejdic. She is now working as a research fellow at the University of Auckland.
Amy will undertake the Postgraduate Certificate in Commercialisation and Entrepreneurship at the University of Auckland to gain practical tools and a solid commercialisation mindset. She is keen to pursue a long-term R&D and science-led commercialisation career with a focus on translating biomaterial research into products that can benefit human wellness and social wellbeing.
2018 Business Scholarship recipients
Eldon Tate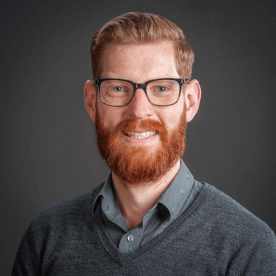 Eldon Tate will undertake the Advanced Management Program offered by Melbourne Business School. After completing his PhD at Victoria University of Wellington, Eldon co-founded and became CEO of Inhibit Coatings Ltd.
In his role as CEO Eldon hopes to use the skills learnt through The Advanced Management Program to develop his leadership capabilities and build Inhibit Coatings into a successful deep tech company.
Hannah Zheng
Hannah Zheng will take a Postgraduate Diploma in Global Business at AUT. Hannah did her PhD in Physics at Victoria University, studying with MacDiarmid Institute Principal Investigator Dr Natalie Plank, and is currently working as a Materials Scientist at Revolution Fibres.
Hannah is keen to learn more about global business, to reinforce the technical knowledge she currently brings to the projects.
Rob Staniland
Pressure is constantly increasing on the scientific community to provide answers to the broad range of complex issues we face as a society. Since Rob has finished his Ph.D. and started working for Mint Innovation, a deep-tech start-up company, he has come to appreciate the significance of the role that such companies hold in addressing these issues.
By studying a Masters of Commercialisation and Entrepreneurship, Rob will ensure that he is in a position to help take scientific solutions to these issues out of the laboratory and to the market.
Sam Yu
Sam Yu will take professional development short courses in governance and leadership management from the Institute of Directors and Icehouse, which will further develop his Board and Investor experiences. Sam did a PhD at Canterbury University supervised by Professors Alison Downard and Richard Blaikie.
Since then, he has been heavily involved in business development and marketing for start-ups to commercialise technologies from New Zealand.
Akshita Wason
Akshita Wason will take the Masters of Commercialisation and Entrepreneurship at Auckland. Akshita did her PhD at the University of Canterbury, worked at the start-up Hi-Aspect, and is currently with the Office of the Prime Minister's Chief Science Advisor.
She will use the scholarship to develop skills to incorporate the challenges faced by typical deep-tech projects from local market launch to establishing a global presence while studying general policy-induced effects on the innovation ecosystem.
2017 Business Scholarship recipients
Manmeet Kaur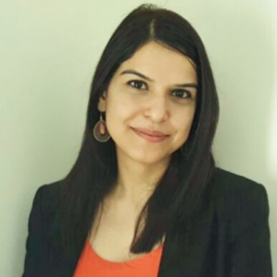 Manmeet Kaur is Postdoctoral Research Fellow at the University of Auckland and worked as a Research Scientist at Hi-Aspect Limited. Her previous academic and industrial research experiences motivated her to apply for the scholarship as she came to realise that knowledge in IP, marketing and commercialisation is fundamental.
Manmeet will use the scholarship to develop the skill required to bridge academia and industry, to identify new investments and solutions, and make sense of the ever-present uncertainty associated with early stage ventures and start-ups.
Matthew Cowan
Matthew Cowan is an Associate Investigator at the MacDiarmid Institute and a chemical engineer at the University of Canterbury, focussing on using nanotechnology to make the most out of solar energy.
Matthew plans to use the scholarship to boost him towards his goal of introducing innovative technologies to transform the petrochemicals industry. He's passionate about making a positive impact on the environment and society by adding to New Zealand's high- tech manufacturing ecosystem.
Nihan Aydemir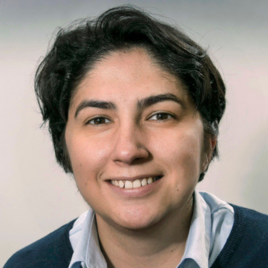 Nihan Aydemir completed her PhD in 2016 at the University of Auckland under supervision of Jadranka Travas-Sejdic in micro and nanostructure organic conductor biosensors. She is currently a postdoctoral chemist at Plant and Food research, focused on mimicking how insects use proteins to smell.
Nihan will use this scholarship for the completion of Masters of Commercialization and Entrepreneurship. She hopes to carry obtained knowledge to their own start-up company, Spot-Check, which won the 1st place in Velocity 100k Challenge in 2016.
Brendan Darby
Brendan Darby completed his PhD in physics in 2017 and developed a new technique to analyse 'cloudy' solutions. Brendan helped launch start-up company MaramaLabs, which commercialised the spectrophotometer technique known as CloudSpec. It is used in industries such as viticulture and water treatment.
The MacDiarmid Institute Business Scholarship will allow Brendan to develop his career as an emerging commercial scientist by exposing him to cutting-edge business practices and fundamental corporate operations that will inevitably be asked of him in his future career as a founder of start-up MaramaLabs.