Growing up in the MacDiarmid Institute - Annual Report 2019
8 March, 2020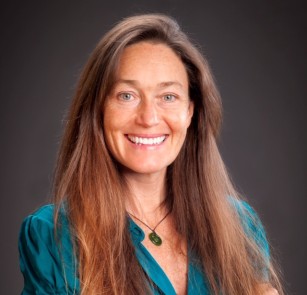 Growing up in the MacDiarmid Institute
New Associate Investigator Dr Krista Steenbergen has a long history with the MacDiarmid Institute. On arriving in New Zealand from the United States in 2009, she became now Co-Director Associate Professor Nicola Gaston's first PhD student.
Dr Steenbergen loves outreach and engagement, such as being part of a panel on Women in Science during TechWeek. She says she loved speaking to girls at an age where they were making decisions about their future.
"Having part of the Institute dedicated to outreach and community makes it easy and fun to be part of events like this. I definitely want to do more in the future."
"It was a magnificent environment to grow up in as a PhD student."
Despite taking up postdoctoral research positions in Berlin and Kansas, the collaborative community she has found herself within the MacDiarmid Institute is unlike anything she has witnessed worldwide.
"Everyone pays attention to each other's research. There's really nowhere else like it."