NZ's top research innovators recognised at the Kiwinet Awards
8 August, 2019
Winners of the seventh annual Kiwinet Research Commercialisation Awards were announced last night at a reception in Auckland. The awards, designed to celebrate the achievements of individuals, teams and organisations actively commercialising publicly funded research, featured nominations of six MacDiarmid Institute-associated researchers and were awarded to three.
Congratulations to Dr Brendan Darby (Breakthrough Innovator Finalist), Dr Leonardo Negron (Researcher Entrepreneur Finalist) and Geoff Todd (Commercialisation Professional Finalist) for your nominations at this year's Awards.
Supreme Award and Researcher Entrepreneur Award: Distinguished Professor Dame Margaret Brimble

Pioneering drug discovery and development
MacDiarmid Institute Associate Investigator Distinguished Professor Dame Margaret Brimble has been awarded the Kiwinet Supreme Award and Baldwins Researcher Entrepreneur Award for her pioneering drug discovery and development.
The BNZ Supreme Award is given to the supreme entry which demonstrates overall excellence in all core areas of research commercialisation as voted by the Awards Judges. The Baldwins Researcher Entrepreneur Award is given to an entrepreneurial researcher who has made outstanding contributions to business innovation or has created innovative businesses in New Zealand through technology licencning, start-up creation or by providing expertise to support business innovation.
Professor Brimble has discovered a treatment for Rett Syndrome, Fragile X Syndrome and autism disorders. Trofinetide, currently entering phase III human clinical trials, is the first drug successfully developed by a New Zealand spin-out company and one of very few discovered in an academic laboratory. She is founder of start-up biotech company SapVax, which is currently developing "first-in-class" cancer vaccines based on novel peptide platform technology and funded by US accelerator BioMotiv.
Breakthrough Innovator Award: Dr Shalen Kumar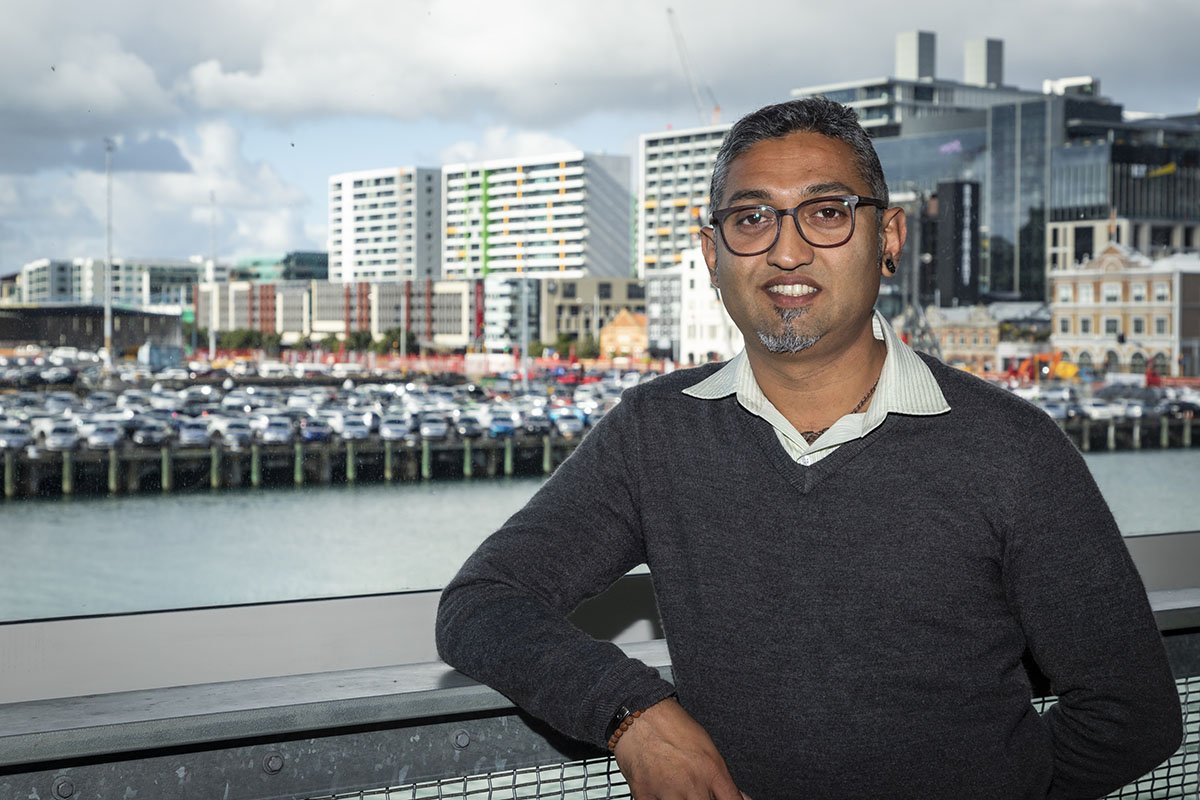 Precision diagnostics made faster, cheaper, and mobile
Dr Shalen Kumar has been awarded the Kiwinet Breakthrough Innovator Award for his outstanding contribution to innovations in precision diagnostics through improving speed, cost and mobility.
The Norman Barry Foundation Breakthrough Innovator Award is given to an upcoming entrepreneurial researcher who is making outstanding contributions to business innovation or is creating innovative businesses in New Zealand through technology licencing, start-up creation or by providing expertise to support business innovation.
Dr Kumar is the Co-Founder and CEO of AuramerBio, a spinout company out of the MacDiarmid Institute. He started developing aptamers (synthetic bio-receptors) to enable new high-end precision diagnostic solutions that is affordable and mobile. He started research on Aptamer technology during his undergraduate studies at Victoria University of Wellington with a passion of providing high quality accurate, robust and sensitive medical diagnostic solutions for 3rd world communities and environmental monitoring.
Commercialisation Professional Award: Will Charles
Supercharging the commercialisation activities of the University of Auckland
MacDiarmid Institute Board Member Will Charles has been awarded the Commercialisation Professional Award in honour of the significant impact he has made on tech transfer over the past 13 years while leading the commercialisation activities at Auckland UniServices Limited.
The MinterEllisonRuddWatts Commercialisation Professional Award is given to a commercialisation professional working within a New Zealand research organisation who had made an outstanding contribution to the commercialisation of publicly-funded research.
During the past 30 months under Will Charles' leadership, UniServices has accelerated its commercialisation activities resulting in 30 new companies, over 150 licensed patents, transacted or exited deals worth over $350m generating $61m in revenues for itself and its start-up companies. Will's strategic ability and leadership have been core to the success of UniServices growing scale and attracting large pools of investment capital, both locally and externally.