Shalini says going from PhD student to company co-founder was not easy. She credits the success of her commercialisation journey to her two supervisors Professor Nann and Professor Johnston. She also says she had some good opportunities along the way.
"I was funded by the MacDiarmid Institute to go with Professor Nann to Germany, to the Fraunhofer Institute, to establish the proof of concept. While we were there, we also realised the new technology would not need an entire battery manufacturing plant to be built in Aotearoa New Zealand in order to succeed. We could use existing production facilities overseas instead.
"My second PhD supervisor Professor Johnston, having himself gone through the commercialisation process for his own research, was a great person for me to learn from after the patent was filed.
"He was the best. Very supportive as a mentor, and a visionary."
(Professor Johnston won the 2020 KiwiNet Supreme Award for his work adding value to industry and the New Zealand economy through high-quality research, having pursued the commercial application of his research as a matter of course, founding a number of innovative companies and industry partnerships as a result.)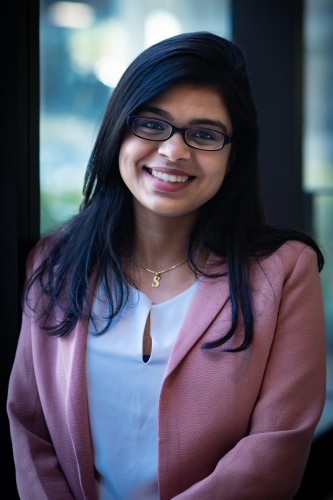 In February 2020, Shalini received a KiwiNet Emerging Innovator award, a grant enabling international travel for her innovation, to communicate better with global battery manufacturers and support the transition from science into the world of commercialisation. She then took on a Technical Lead role with Wellington UniVentures for three months which helped her better understand investor appetites.
As travel around Aotearoa loosened up in 2020, Shalini was invited to give a handful of public talks. It was there that she realised her second passion - communicating science.
"Giving these talks and sharing my research, I realised I enjoyed communicating the significance of this sustainable technology and sharing it with society."
Although the journey from aspiring academic to savvy businesswoman has not been what she initially expected when she embarked on a PhD, Shalini says it's been thoroughly enjoyable.