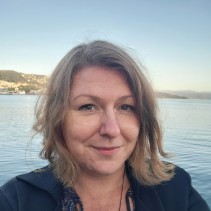 Dr Emilia Nowak
Associate Investigator
Biography
Dr Nowak graduated from ZUT, Szczecin in 2008 in Chemical and Process Engineering (the best student in graduating class) as well as completed 2.5 years in Automatic Control and Robotics (ZUT, Electrical Engineering). Subsequently she received PhD (2013) in Chemical Engineering from the University of Birmingham (UK), where she was researching gas-liquid-solid interactions.
In the postdoctoral projects, Dr Nowak has been involved in the NANOHEX collaborative EU project where she was investigating heat transfer in nano-fluids with EU academic and industrial partners aiming at developing more efficient coolants. Subsequently, she was a member of MEMPHIS project (EPSRC), where she studied small-scale multiphase flows with UCL partners to feed information for the next generation of modelling tools that can handle fast & small-scale phenomena in multiphase systems developed by the team at Imperial College London (ICL).
Dr Nowak has been appointed to an academic position at Massey University in New Zealand in 2016 to teach principles of transport phenomena in food area. She secured funds to carry out fundamental research (Royal Society NZ and Callaghan Innovation) as well as supervised applied projects with ~ 20 industry partners. Dr Nowak aims at capturing dynamics at the interfaces at the small time – and length-scale (coalescence, breakage, wetting) to address fundamental questions in multiphase systems.
Research interests
Emilia's research is revolving around experimental interface physics, bridging hydrodynamics with surface chemistry and fundamental interfacial properties aided by theory and computations. Currently, the most exciting are the Marangoni flows at the fluids interfaces, and her research aims at exploiting these phenomena to form unique films and structures.