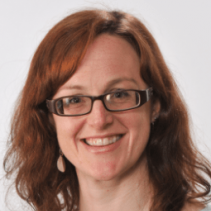 Associate Professor Anna Garden
Principal Investigator
Biography
Dr Anna Garden is an Associate Professor in the Department of Chemistry at the University of Otago. She was previously a postdoctoral research fellow at the University of Iceland in the group of Associate Professor Egill Skúlason and Professor Hannes Jónsson and prior to that completed her PhD at the University of Otago under the supervision of Professor Henrik Kjaergaard (now at the University of Copenhagen).
Research interests
Anna's research interests are focussed on using a computational approach to investigate catalysis of small molecule reactions on both extended and nanoparticle catalysts.
She is interested in understanding how the underlying physical and electronic structure of existing materials govern their catalytic properties. She is also interested in using this information to develop alternative catalysts for existing processes that may allow for more environmentally friendly production.
She uses both quantum mechanical and empirical methods in her research.