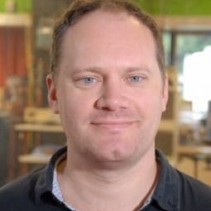 Dr Simon Granville
Principal Investigator
Biography
Simon is an experimental materials physicist and NZ expert in thin film magnetic materials. His field is spin-electronics, or spintronics, where he investigates the advanced magnetic materials needed to bring about a future generation of energy-efficient, ultra-high-speed and high-performance computer memory and logic that uses the magnetism, or "spin", of electrons.
Simon was one of the first MacDiarmid Institute PhD students in 2003, and after a postdoc at EPFL in Switzerland, he returned to NZ and rejoined the MacDiarmid Institute in 2011 as an Investigator. Simon collaborates enthusiastically across the Institute and internationally, particularly where magnetic materials are involved.
Simon is a Senior Scientist at the Robinson Research Institute, Victoria University of Wellington, where he co-manages the most advanced magnetic materials lab in New Zealand, hosting several pieces of MacDiarmid Institute equipment. He is also an avid field hockey player, fan of Doctor Who and pro wrestling, and turn-based strategy gamer.