Taking the heat off data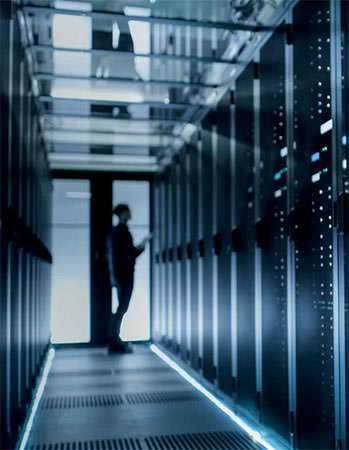 Massive data centres throughout the world - such as that used by Google - are responsible for three percent of global electricity use and demand is projected to treble in the next decade. A good chunk of the use is to cool down the computers. Two MacDiarmid Institute teams are researching solutions to the wasted energy use of our electronic devices.
Superconductors
Principal Investigator Associate Professor Ben Ruck, University of Wellington, and his team of collaborators, have combined rare earth nitrides with superconducting electronic materials to make new superconductors. These superconductors could cut the amount of electricity used by data centres by 100-fold - so down to 0.03 percent.
The team has already patented two of the superconductor materials and has more on the way. Team members are also collaborating with a US company to further develop their ideas.