The solar panel revolution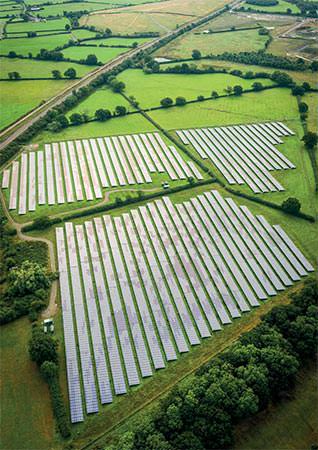 When we think of solar panels, we usually think of hard rectangular frames sitting on roofs, or spread out across expanses of deserts.
But imagine flexible, bendy solar panels, supple enough to skim a curved roof, pliable enough to be rolled up and transported easily, lightweight enough to be a thin film for the roof of a tent, and portable enough to be rolled out to generate power for emergency relief operations or taken into remote areas.
These new printable photovoltaics will be low cost and able to replace silicon as the next generation of photovoltaic materials. Principal Investigator Professor Justin Hodgkiss and his MacDiarmid Institute collaborators are making the availability of this new generation of panels a reality.
Black is the new black
MacDiarmid Institute researchers are also working out how to create solar panels that don't 'leak' energy. It turns out that shiny solar panels are not the best way to harness the sun. The ideal solar panel would look black as every bit of light that reflects off a solar panel is light not transformed into electricity.
When no light bounces off, it means all visible light is getting in. Investigators are using nanotechnology to find a way to stop light bouncing off through creating tiny antennae that capture light and can direct it inside the solar panels.