NanoCamp 2020
Start:

Jan 12, 2020

End:

Jan 17, 2020

Venue:

Two options:
University of Auckland, Auckland; OR
Victoria University of Wellington, Wellington

Price:

It's free!
Event details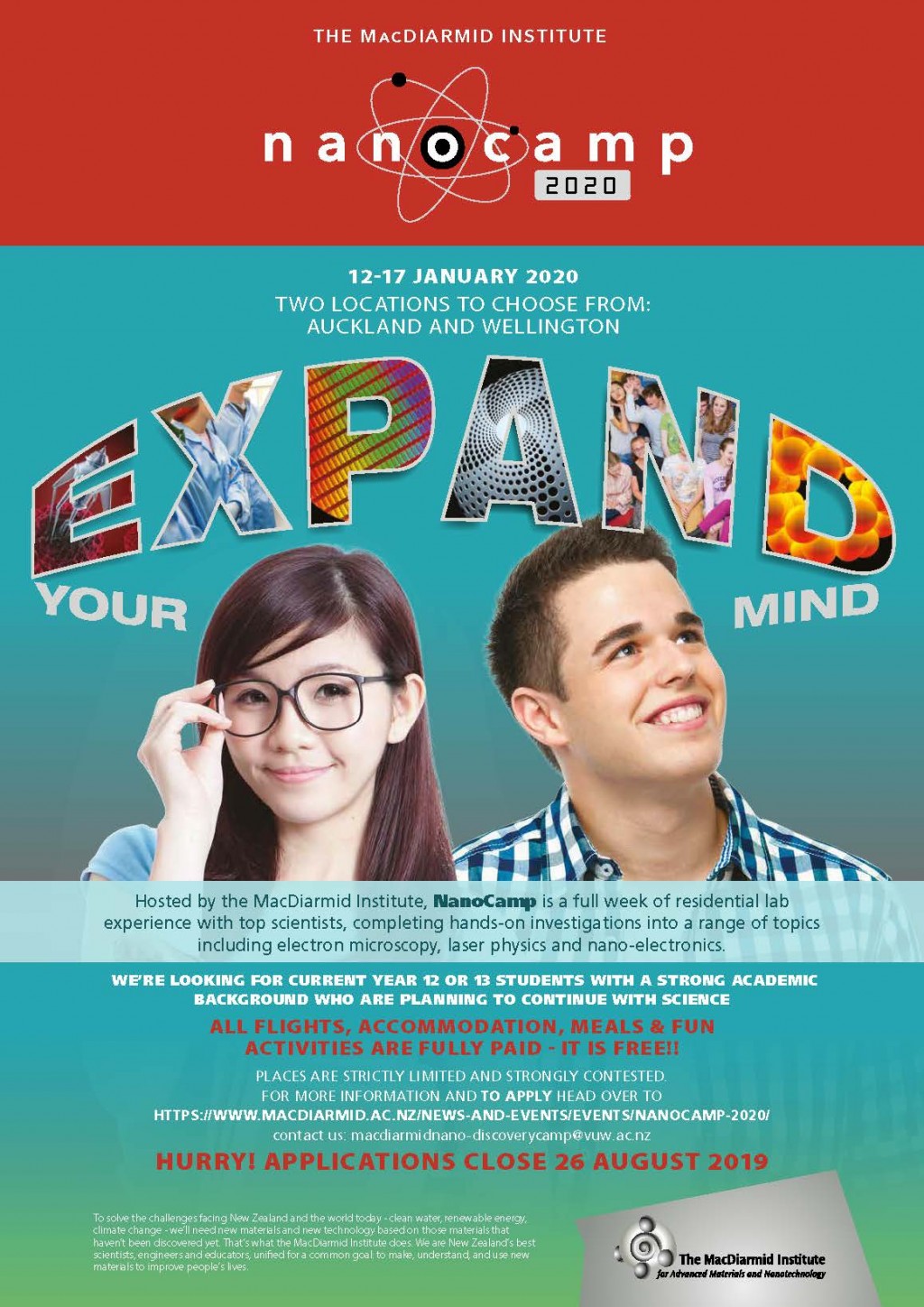 Hosted by the MacDiarmid Institute, NanoCamp is a full week of residential lab experience with top scientists, completing hands-on investigations into a range of topics including electron microscopy, laser physics and nano-electronics. We're looking for current year 12 or 13 students with a strong academic background who are planning to continue with science.
Applications for NanoCamp 2020 are now closed.
Please contact us at macdiarmidnano-discoverycamp@vuw.ac.nz with any questions.