Masters scholarships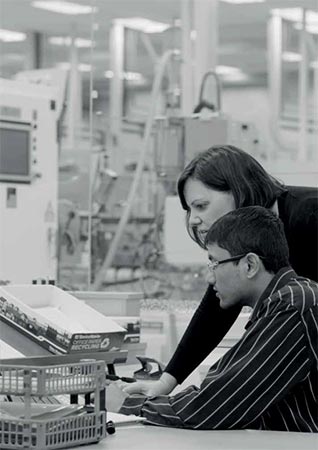 The MacDiarmid Institute for Advanced Materials and Nanotechnology is extremely proud to be New Zealand's premier research organisation in materials science and nanotechnology. At times, Masters studentships are available in our research areas and partnership institutions.
Successful candidates will become members of the MacDiarmid Institute, and given exciting collaborative opportunities and a thriving environment within which to work.
Our alumni are working all over New Zealand and the world in many different fields and are having real impact. As a MacDiarmid Institute Masters student you will be encouraged and financially supported to take advantage of the many opportunities we provide to broaden your experience and skills.
Activities available for Masters scholarship students include:
Annual multi-day workshops on specialist topics such as communication, commercialisation and leadership
Intensive annual multi-day bootcamps (held in remote and beautiful locations) where experts share their knowledge in an important current research area
Outreach events, working with school teachers or children
Membership of the MacDiarmid Emerging Scientists Association (MESA), run by students and postdocs, which organises additional activities.
Each scholarship is worth NZD$25,000 per annum (not taxed) plus all domestic student fees.
When Master scholarships are available, more detailed information will be posted on this page.