Te Papa
Showcasing sustainability science at Te Papa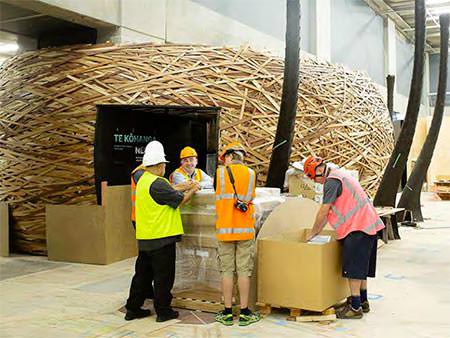 We partnered with Te Papa Tongarewa to include materials science and future sustainability science and technologies in the national museum's new Te Taiao | Nature exhibition which opened in May 2019.
Over 300,000 visitors saw the MacDiarmid Institute exhibit in the first five months of the display.
The new exhibition explored what's weird and wonderful about our unique land and wildlife, the forces that create the land's formation, and the environmental challenges facing Aotearoa New Zealand, highlighting the innovative ways we are protecting it.
Based on the work of scientists at the MacDiarmid Institute, new energy technologies that can capture carbon dioxide out of the air and new types of solar cells and the contribution they can make to mitigating our changing climate were on display as part of the climate change section of the exhibit.