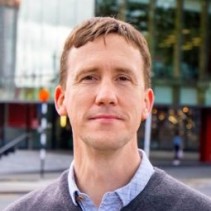 Professor Dr David Barker
Associate Investigator
Biography
David Barker is a Professor at the Faculty of Science, University of Auckland.
Research interests
David's research focuses on the synthesis of organic molecules and whilst doing so exploring fundamental chemical principles to aid the development of efficient synthetic methods, the preparation of new molecular structures and to answer complex scientific questions.
He is currently working to develop new treatments for cancer and other diseases. He also develops new polymers for various applications, including disease detection, antibacterial materials and selective extraction processes.