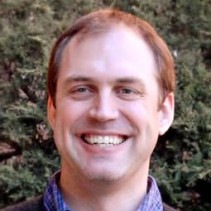 Dr Marcus Jones
Associate Investigator
Biography
Marcus Jones completed his BA(Hons) and PhD were completed at Oxford and Cambridge Universities. His PhD was focused spectroscopic studies, and during his studies he spent six months at the Australian National University. He undertook postdoctoral research at the National Renewable Energy Lab in Golden, Colorado, and was followed by a second postdoc at the University of Toronto.
In 2009 he joined the Chemistry faculty at the University of North Carolina at Charlotte where, in 2015, he was promoted to Associate Professor. In 2018 he came to the Auckland University of Technology as a Senior Lecturer in Chemistry.
Research interests
Marcus is interested in the ways that nanoparticles interact with light: how they absorb light, emit light, and convert its energy to different forms. By studying light-induced processes in nanoparticles, he aims to develop new ways to harvest photons for solar energy and enhance fluorescence for displays and biosensing applications.