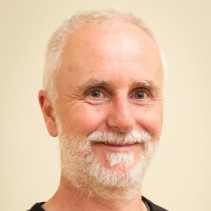 Professor Martyn Coles
Associate Investigator
Biography
Martyn Coles studied for his undergraduate and postgraduate degrees at the University of Durham, UK. His PhD was in the area of olefin polymerization catalysis under the supervision of Professor Vernon C. Gibson.
Martyn conducted post-doctoral research at the University of Iowa, USA (with Professor Richard F. Jordan) and the University of California, Berkeley (with Professor T. Don Tilley). In 1999 he joined the faculty at the University of Sussex, UK, where he stayed until taking up a position as an Associate Professor at Victoria University of Wellington in 2011. Martyn subsequently became Professor of Chemistry in 2019.
Research interests
Martyn describes himself as a synthetic inorganic chemist and has worked with elements from across the periodic table. His current focus is on the main group metals, where he is trying to develop cheaper, more environmentally benign alternatives to existing transition metal catalysts for a range of chemical transformations.