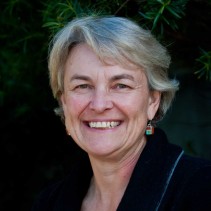 Professor Penny Brothers
Emeritus Investigator
Biography
Professor Penny Brothers was born and grew up in Auckland, New Zealand, and completed BSc and MSc (Hons) degrees in chemistry at the University of Auckland. In 1979 she was awarded a Fulbright Fellowship and set off for Stanford University to begin a PhD in chemistry under the supervision of Professor Jim Collman.
Penny's PhD thesis, and much of her subsequent research work, has centered around the chemistry of porphyrin complexes. In 1986 she returned to Auckland and spent two years working as a postdoctoral fellow with Professor Warren Roper in the Department of Chemistry, focussing on organometallic chemistry. In 1988 she took up her current academic position at the University of Auckland, and was promoted to Professor in 2009.
She has been a visiting scientist at Los Alamos National Laboratory (2003, 2005, 2007) and a visiting professor at the University of California at Davis (1993), the University of Heidelberg (2003), the University of Burgundy (2004, 2006) and the University of Münster (2010). She was awarded a Fulbright Senior Scholar Award in 2007. She is a member of the Chemical Communications Editorial Board.
Research interests
The major theme of my research work has been in the chemistry of boron with porphyrin and corrole ligands. These small, ring-shaped molecules are significant in biology, materials science and catalysis applications. Although almost all the elements of the periodic table have been explored as their porphyrin or corrole complexes, I have been the only researcher to study the element boron in this context.
Over 15 years my group has established not just new types of molecule, but significant new examples of chemical reactivity. This work has lead me to become recognised as a world leader in the broader field of main group porphyrin chemistry, which I was instrumental in helping to establish 20 years ago.
I have also had a long-running collaboration with University of Auckland colleagues on the development of cobalt complexes as potential hypoxia-selective and radiation-activated anticancer drugs. Recent, new collaborations have led to publications on ruthenium porphyrins and germanium corroles.
I also have a new project preparing molecular quasicrystals for which the aim is to reproduce a Penrose tiling pattern on a surface using molecular pentagons as the tiles.
I am currently Associate Editor of Chemical Communications (RSC). I have held visiting professor positions at Los Alamos National Laboratory (USA), University of Burgundy (France), University of Muenster (Germany) and Peking University (China).