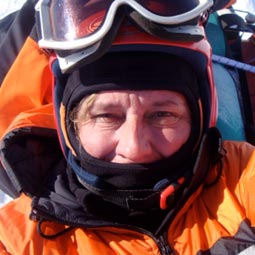 Professor Wendy Lawson
Governance Representative Board Member
March 2015 – present
Pro Vice Chancellor Science
University of Canterbury
Biography
Professor Wendy Lawson is the Pro Vice Chancellor of Science at the University of Canterbury. She is a glaciologist with a passion for fieldwork, and more than 30 years of experience of remote fieldwork in polar and alpine environments, including in Greenland, Svalbard, Alaska and Arctic Norway – as well as Antarctica.
Her previous roles include Dean of Science and Head of Department of Geography at the University of Canterbury, and as an academic at the University of Auckland. She has a range of academic and Crown sector strategic science sector governance experience, including Ministerial appointments as a Board Director of NIWA and of Antarctica New Zealand.
Her PhD is from the University of Cambridge, and her most recent qualification, awarded in 2008, is a Postgraduate Certificate in Public Administration from the University of Warwick Business School. One of her career highlights of which she is most proud is the naming of a stream in Antarctica – Lawson Creek – in her honour in 1995.