DiscoveryCamp 2020
Start:

Jan 12, 2020

End:

Jan 17, 2020

Venue:

Two options:
University of Auckland, Auckland; OR
Victoria University of Wellington, Wellington

Price:

It's free!
Event details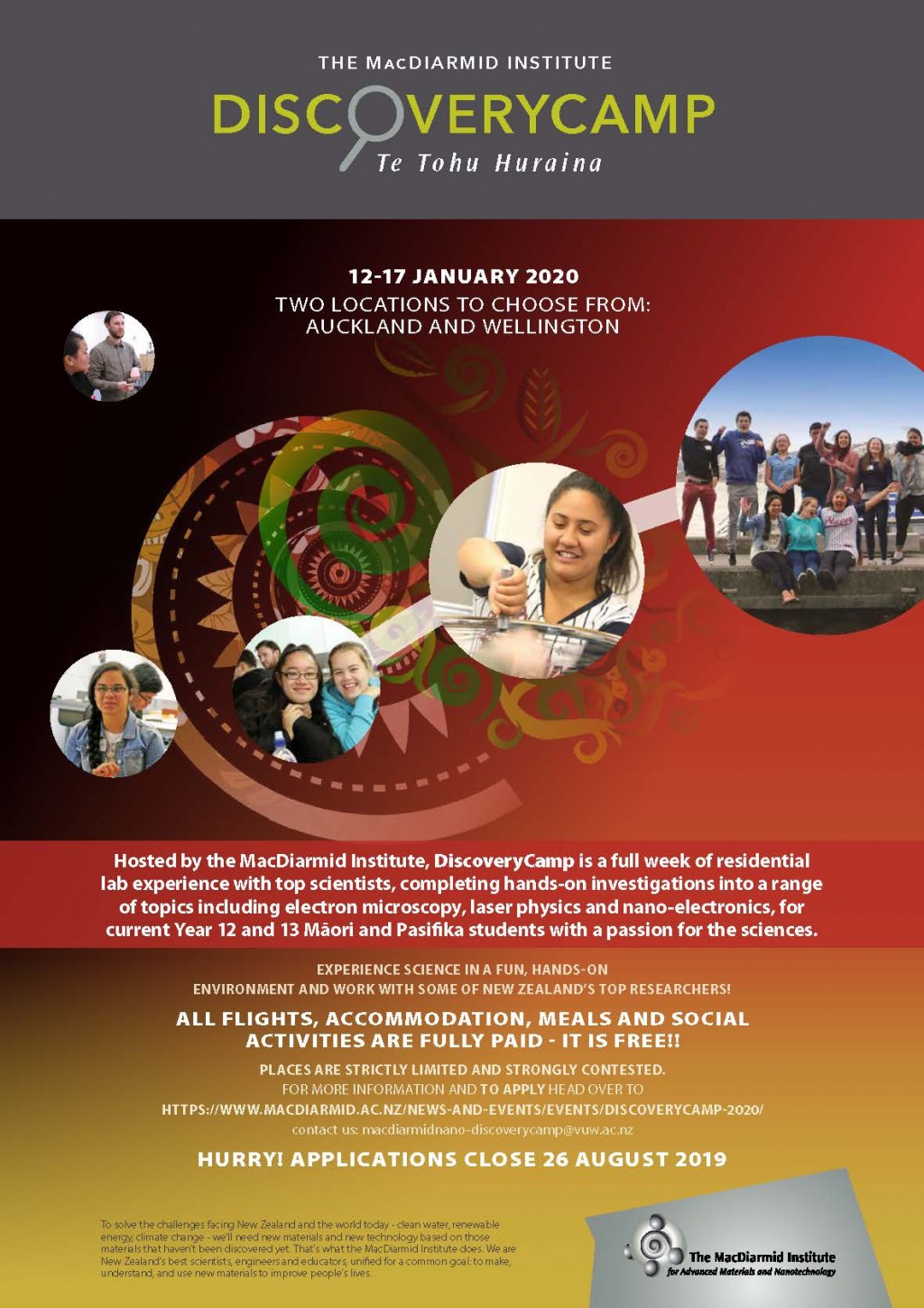 Experience science in a fun, hands-on environment and work with some of New Zealand's top researchers! Hosted by the MacDiarmid Institute, DiscoveryCamp is a week-long science camp for current year 12 and 13 Māori and Pasifika students with a genuine passion for the sciences.
Applications for DiscoveryCamp 2020 are now closed.
Please contact us at macdiarmidnano-discoverycamp@vuw.ac.nz with any questions.