MacDiarmid Institute Annual Symposium and CRISP 2022
Start:

Feb 1, 2022 - 10am

End:

Feb 4, 2022 - 3pm

Venue:

Holiday Inn Rotorua
10 Tryon Street
Whakarewarewa
Rotorua 3010
Event details
Following on the success of our MacDiarmid Institute Annual Symposium and Future Leaders' Programme 2021, in 2022 we will be hosting the MacDiarmid Institute Annual Symposium and Career and Relevant-to-Industry Skills Programme (CRISP) 2022 on 1 - 4 February 2022, in Rotorua at the Holiday Inn.
Please note that this is an internal event available to MacDiarmid Institute members only, and that all in-person attendees will need to show their proof of vaccination (the My Vaccine Pass) upon arrival at the venue.
Again, we will run this as a full conference with parallel, themed sessions. Replacing our former Future Leaders' Programme will be our new Career and Relevant-to-Industry Skills Programme (CRISP), which will be debuting its first in-person workshops at this event.

Given the Covid-19 pandemic, we recognise that it is extremely important to adhere best practices advised by the Ministry of Health, and the New Zealand government. For this reason, we are planning an event that can take place under the new Traffic Light system. In practical terms, this means that in-person attendance will be limited to a maximum of 100 people (with the possibility of online streaming of talks and a virtual poster session), and contact tracing, physical distancing and any mask requirements will be observed. Equipment will be cleaned between presentations if necessary, and activities such as buffets will be avoided. In the event of an outbreak, it is also a possibility for the event to be postponed or cancelled at short notice.
Draft Programme 2022:

Abstract Submission Information
GUIDELINES:
The abstract is a maximum of 1 page of A4
Save as PDF file with the following name:

MISymp22abstract_Surname
The MacDiarmid Institute programme committee reserves the right to reject abstracts that do not conform to the above guidelines.
Full Abstract Guidelines and Template are Downloadable here
Abstract Exemplar is Downloadable here
Career and Relevant-to-Industry Skills Programme (CRISP):
At this time, we are calling for scientific Abstracts and registrations for the Symposium. Students who are interested in attending CRISP should register for the Symposium and indicate the days they can attend. Later, there will be a separate call to apply for specific CRISP sessions. You will only be able to participate in that call if you have registered for the Symposium. Attendance at CRISP is subject to accepted in-person attendance at the Symposium.
Key Dates:
Abstracts deadline Wednesday 8 December, 2021
Registration deadline: Friday 10 December, 2021

MacDiarmid Institute members and invited speakers REGISTER HERE
Video Contest 2022:
This year for the MacDiarmid Institute Annual Symposium, there is a new challenge for the student and postdocs to take part in. In a video (no longer than 4 minutes), on the theme of #MyResearchStory, tell us about your research interests and, more importantly, its inspiration and goal. Tell your story simply and convincingly as you would to a non-science-background audience.
You can film yourself in your lab or work environment and show us how you perform your research, what machine and equipment you use and simply take us to your world and tell us what difference you are making, or what brings you a smile about your work. This contest is for all MacDiarmid affiliated students and postdocs regardless of what stage you are at. We just want to see what you do, where you work at and be connected with you. We highly encourage you all to participate in this contest, there are great prizes to be won in different categories, including one specifically for Masters and early year PhD students, more reasons for competing if you are early in your research career and you are scared to take part in the contest.
Winners will be chosen by the panel based on:
Keeping to time (up to 4 minutes)
A catchy and relevant title
The clarity of the storyline in the video
The communication of technical scientific concepts to a non-scientific audience (accessible to a broad age range)
Innovation and creativity of the approach to the visual and audio presentation.
Submission deadline: Monday 10th of January 2022
Voting commences: Tuesday 11th of January 2022
Voting closes: Monday 24th of January 2022
There are two categories for voting, panel votes (chosen by a panel of judges) and people's choice (votes by members in the MacDiarmid Institute). Winners will be notified on Wednesday 26th of January 2022.
For instructions on how to enter and competition rules, SEE HERE
Speaker Biographies:
Associate Professor Jane Alison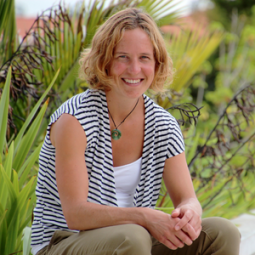 Associate Professor Jane Alison obtained a BSc (Hons) in Biochemistry from University of Canterbury in 2003, conducting her Honours research with Prof. Juliet Gerrard. She then did her PhD in the Department of Chemistry at Cambridge University as an inaugural Woolf Fisher scholar, before moving to the computer-aided chemistry group at the ETH in Zürich, as a postdoctoral research assistant. In 2012, she took up a Lectureship at Massey University, she was promoted to Senior Lecturer in 2014 and to Associate Professor in 2017. She was awarded a Rutherford Discovery Fellowship in 2015. Jane joined Univeristy of Auckland in 2018 where she is currently an Associate Professor at the school of biological sciences.


Professor Simon Brown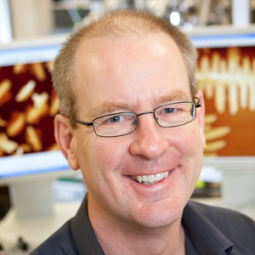 Professor Simon Brown is a physicist at the University of Canterbury and a Principal Investigator in the MacDiarmid Institute for Advanced Materials and Nanotechnology. His current work focuses on nano-electronic devices with brain-like properties, and on topological nanostructures. Simon holds a number of patents and was founder of NZ's first nanotechnology company.
Dr Pauline Harris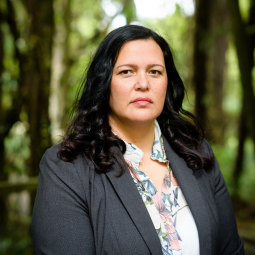 Dr Pauline Harris is from Rongomaiwahine, Ngāti Rakaipaka and Ngāti Kahungunu. She is Māori Programme leader and Principal Investigator within the MacDiarmid Institute, and a lecturer in the Faculty of Science at Victoria University of Wellington, where she lectures in the Science and Society programme. She has a PhD in astrophysics from Canterbury University.
Professor Shaun Hendy
Professor Shaun Hendy MNZM FRSNZ teaches in both the Department of Physics and the Centre for Innovation and Entrepreneurship at the University of Auckland. He was founding Director of Te Pūnaha Matatini, a national Centre of Research Excellence, and is a co-founder of the green fintech company, Toha. He has won a number of awards, including the Callaghan Medal, the Prime Minister's Science Media Communication Prize, and the E. O. Tuck medal for applied mathematics. In 2021, his team was awarded the Prime Minister's Science Prize for their COVID-19 response. He co-authored Get Off the Grass with the late Sir Paul Callaghan in 2012, and has since written two other books, Silencing Science and #NoFly.


Dr Paul Hume
Dr Paul Hume is a Postdoctoral Research Fellow based at Victoria University of Wellington. He is interested in light-utilising organic materials for sustainability technologies, such as solar cells and carbon capture. His work involves making new materials, using theoretical chemistry to understand them, and studying them spectroscopically.
Dr Julie Karel
Dr Julie Karel earned her Bachelor of Science in Materials Science and Engineering from the University of Wisconsin-Madison (Madison, Wisconsin, USA) in 2005. She worked as a Materials Engineer for Intel Corporation for two years before continuing her studies. Julie holds a Master of Science (2010) and a PhD (2012), both in Materials Science and Engineering from the University of California-Berkeley (Berkeley, California, USA). She carried out her postdoctoral work at the Max Planck Institute for Chemical Physics of Solids (Dresden, Germany) from 2012-2016. Julie is currently a Lecturer in the Department of Materials Science and Engineering at Monash University.
Associate Professor Catherine Whitby
Associate Professor Catherine Whitby completed a BSc (Hons) at the University of New South Wales and a PhD in Chemistry at the University of Melbourne. She was an ARC Future Fellow at the University of South Australia, before moving across the ditch. She is now Associate Professor of Chemistry at Massey University. Catherine is interested in surface chemistry and its role in assembling reusable materials. Her current focus is on using nanomaterials to modify the surfaces in emulsions and make exciting new materials that can reconfigure (change their structure) in response to changes in their environment.


Dr Rachael Wood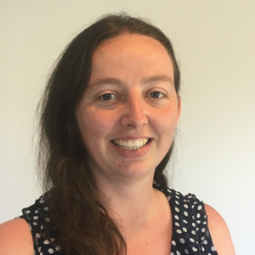 Dr Rachael Wood has been part of the Chemical and Process Engineering Department at the University of Canterbury for a year after spending some time in the medical device industry and in a couple of post-doc positions. Her PhD was awarded in 2018 at University College London in Biochemical Engineering with a focus on nerve regenerating in the spinal cord. Her current research covers cell therapy for the injured spinal cord and exploring ways for directional neuron regeneration. She also works on gel drug delivery systems, developing diagnostic tools for endometriosis and co-supervises a student in Mechanical Engineering working on traumatic brain injury.
Rachael is involved in running the EngME! mentoring programme for first year engineering students at UC. In addition she is passionate about encouraging girls to enter STEM careers and gave a talk at STEMinism at UC and helped run the WiE CAN week workshop last month aimed at students entering Year 13 to give them a glimpse of the different engineering disciplines.