Existing partnerships - Nanogirl - Annual Report 2018
8 April, 2019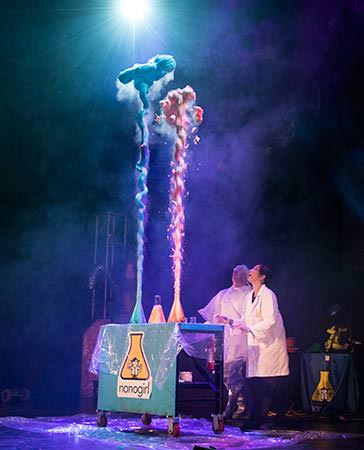 In 2018 we partnered again with Nanogirl Labs to extend our programme into regional New Zealand, in partnership with their Nanogirl Live! stage show.
The data shows that our work with teachers through the MacDiarmid Institute's Kōrero programme is transformational.

Joe Davis

Founder & CEO, Nanogirl Labs Ltd
Check out the Nanogirl Live! stage show impact summary. This poster from our Annual Report summarises the impact of the stage show Nanogirl Live! Out Of This World New Zealand Tour 2018.