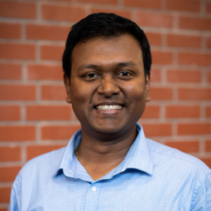 Dr Saurabh Bose
Associate Investigator
Biography
Saurabh Bose is a Research Fellow at the School of Physical and Chemical Sciences, University of Canterbury.
Research interests
Inspired from the enormous power of human brain, Saurabh's research focusses on development of unconventional architectures for computer chips. Using novel techniques, the nanomaterials network resembling structures in the brain are being harnessed for pattern-recognition tasks.
The potential future applications include self-driving cars, automated agriculture technologies, medical imaging and care, among others.