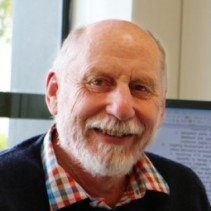 Professor Bob Buckley
Emeritus Investigator
Biography
Bob Buckley is a Professor and former director at the Robinson Institute, Victoria University of Wellington.
He was a Board member at the MacDiarmid Institute from 2005 to 2013 and is co-author of over a hundred refereed publications and nine patents.
Research interests
Professor Bob Buckley has undertaken research in a wide range of materials including amorphous semiconductors, zeolites, ionic conductors, sea ice and since their discovery in 1987, high temperature superconductors (HTS).
While at the Robinson Institute he helped develop a range of new HTS conductor technologies and devices using HTS wire. The outcome from this research was commercialised through two spin-outs, HTS-110 and General Cable Superconductors, and a number of existing New Zealand companies.