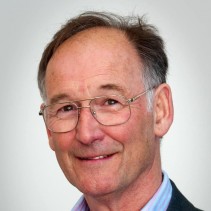 Professor David Williams
Emeritus Investigator
Biography
David is best known as a serial founder of technology start-up companies. A graduate of the University of Auckland (PhD, electrochemistry, 1974), after post-doctoral work at Oxford University and Imperial College London and industry experience at IMI Titanium, Birmingham, he developed his research career in electrochemistry and chemical sensors at the UK Atomic Energy Research Establishment, Harwell, in the 1980s.
He co-founded Capteur Sensors Ltd; was Chief Scientist of Inverness Medical Innovations, and since joining the University of Auckland, has co-founded Air Quality Ltd; Orbis Ltd, and SpotCheck Technologies.
His research has broad scope in electrochemistry and chemical sensors – and he is an inventor on around 50 patents and patent applications. Most importantly, perhaps: he has been a major contributor to culture change within the MacDiarmid Institute, in supporting and mentoring other researchers interested in commercialising research.