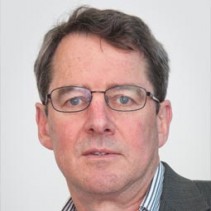 Professor Jim Metson
Emeritus Investigator
Biography
Professor Jim Metson graduated with PhD in Chemistry from Victoria University of Wellington, New Zealand in 1980, before taking up a position at Surface Science Western, University of Western Ontario, Canada.
He then moved to the University of Auckland, New Zealand, where he has held several positions including a term as Associate Deputy Vice Chancellor (Research). He is currently Head of the School of Chemical Sciences and an Associate Director of the Light Metals Research Centre.
Research interests
Jim's research interests are in materials and particularly surface science, with an emphasis on metal oxides and applications in the aluminium industry.