Dr Rebecca Hawke and travelling the world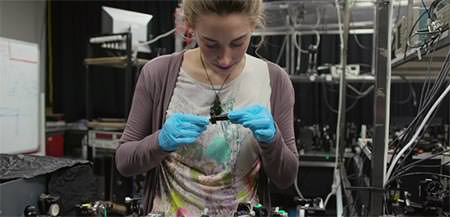 MacDiarmid Institute alumna Dr Rebecca Hawke is currently using her PhD in Physics to investigate how to control droplets on a surface.
This work could address a range of needs such as easy health diagnostic tools. Her exciting career in science has taken her all over the world.