FLEET collaboration - Annual Report 2019
13 March, 2020
Laying the groundwork for a low-energy computing revolution
When Microsoft chief executive Satya Nadella visited New Zealand in November he left his audience with some jaw-dropping statistics to illustrate the exponential growth in computing the world is experiencing.
By 2025, he told business and technology leaders in Auckland, 175 zettabytes of data will exist in the world (one zettabyte is a trillion gigabytes). By 2030, there would be 50 billion connected devices.
That presents one big problem for Microsoft and the other companies that increasingly host the bulk of our information in massive data centres scattered around the world - more computing power means more energy consumption.
8 percent and rising
Computers already account for 8% of global electricity consumption, a figure set to increase rapidly given the hyperconnected nature of the world.
"The bigger part of the problem is how quickly that number is growing," says Dr Simon Granville, MacDiarmid Institute Principal Investigator and Senior Scientist in the Robinson Research Institute.
"If some new technology could stop the growth in the amount of electricity being used while allowing conventional computing to become more and more available, the benefits of this large scale computing would be achievable without bankrupting the world."
While many researchers are looking to extend computing power as Moore's Law starts to run out of steam, a trans-Tasman research collaboration is instead focused on solving the energy issue.
Formalising a rich and ongoing relationship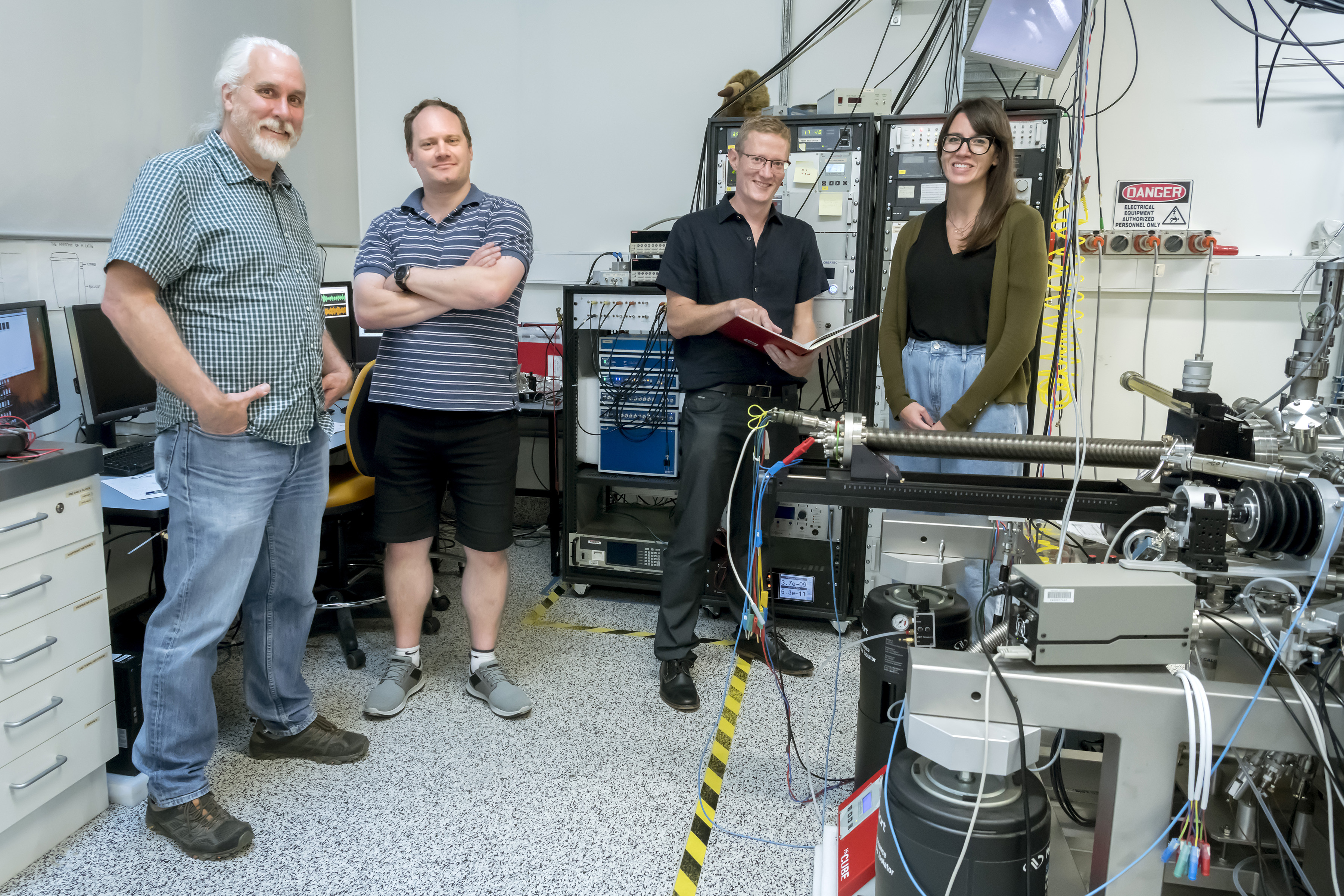 In 2019 the Monash University- based Centre of Excellence in Future Low-Energy Electronics Technologies (FLEET) and the MacDiarmid Institute established a new partnership between the two science organisations, which share a mission to search for future low-energy electronics via the development of novel materials and devices.
One early partnership project aims to produce a new, low energy version of the silicon-based transistor, which has underpinned the computing revolution to date.
"The transistor is a switch that can be turned on and off to allow a current to flow. It's basically how we do most electronics," explains Victoria University of Wellington Professor Michele Governale, a Principal Investigator at the MacDiarmid Institute.