Fuelling NZ's future with smart catalysts - Annual Report 2019
8 March, 2020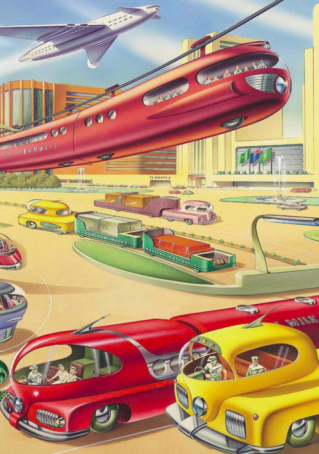 New collaboration combines chemistry and engineering
In February of this year, a group of leading scientists and engineers from the US, Spain, Switzerland, Canada and New Zealand gathered at the University of Otago.
They had been invited there by MacDiarmid Institute Principal Investigator, Professor Sally Brooker, to talk about future 'green' fuels. Timed to precede AMN9, the inaugural Otago Future Fuels (OFF) workshop featured expert tutorials, student talks and poster sessions.
"It was designed primarily as a training programme for postgrads working in this area," says MacDiarmid Principal Investigator and University of Otago Professor Brooker. "Students met with, and learnt from, an amazing group of international superstars. And it also gave staff like me the opportunity to hear about their latest research."
The event was such a success that Brooker will run another one (OFF-2) to tie in with AMN10.
One of the speakers at OFF was another member of the MacDiarmid Institute, Associate Professor Aaron Marshall from the University of Canterbury. He is an engineer whose research centres on materials development for a range of energy applications, and like Professor Brooker, he's fascinated by catalysts.
The pair met two years ago at a MacDiarmid Institute event, and after hearing about his work, Professor Brooker invited Associate Professor Marshall to give a departmental seminar.
"I was just so impressed," she says. "Not only by what Aaron was doing, but also his ability to communicate engineering to a chemistry audience. That visit also enabled us to have some key conversations, and cemented the idea in both our minds that if we combined our efforts, we could achieve something really exciting."
Since then, they've been busy building a collaboration that combines their skills in synthetic chemistry and materials engineering. PhD students and postgrads from each group are starting to work together, and despite having offers from overseas, Professor Brooker choose to stay in NZ for her 2019 sabbatical, so she could be based at Canterbury with Associate Professor Marshall.