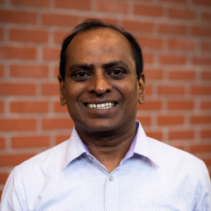 Dr John Kennedy
Principal Investigator
Biography
Dr John Kennedy is a Principal Scientist, Team Leader, Ion Beam Physics and Nanotechnology at National Isotope Centre, GNS Science.
Dr Kennedy is a materials scientist focussed on condensed matter research and nuclear instrumentation and has pursued a wide range of research projects related to application of ion implantation and ion beam analysis technique for characterising thin films, nanotechnology, advanced materials, biology, environmental and agricultural samples.
Research interests
John is currently investigating metal and metal oxide nanoparticle growth and their structural, electrical, optical and magnetic properties, metallic nanoclusters and multiferroics nanostructures. He has published more than 200 journal papers demonstrating ion implantation into polymers, semiconductors, superconductors, nanostructures and 20 international patent applications.
John's interest in applying his materials science to industrial projects has led him to be leader in the Product Accelerator, Inductive Power Transfer and Titanium Technologies of New Zealand.