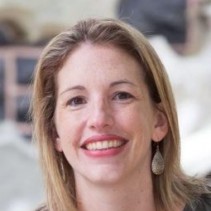 Associate Professor Carla Meledandri
Principal Investigator
Biography
Carla Meledandri received a BSc degree in Chemistry from Penn State, USA then went on to work for 3 years as a Research Associate in the Blood Research Department at the Walter Reed Army Institute of Research in Silver Spring, Maryland.
In 2009, she obtained a PhD in Chemistry from Dublin City University, Ireland, where her research involved the preparation and fast field-cycling NMR characterisation of membrane-bound nanoparticles and nanoparticle assemblies for biomedical applications.
She undertook a brief postdoctoral fellowship at the same university before moving to New Zealand and joining academic staff in the Department of Chemistry at the University of Otago, where she is currently an Associate Professor.
Carla has been an Investigator in the MacDiarmid Institute since 2010, and she is currently an elected representative of the Institute's Science Executive. She is also a co-founder of Silventum Limited, a 2017 spin-out company of the University of Otago focused on innovative nanocomposite dental materials, and she serves as the company's Chief Scientific Officer.
Research interests
The focus of Carla's research at Otago is the design and application of colloidal chemistry techniques to develop new functional nanoscale materials that can be directed towards solving practical problems, particularly in the areas of energy and biomedicine.