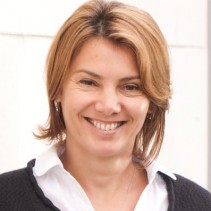 Professor Jadranka Travas-Sejdic
Principal Investigator
Biography
Jadranka Travas-Sejdic is a Professor at the School of Chemical Sciences, The University of Auckland. She is Director of the Polymer Electronics Research Centre at The University of Auckland and a Principal Investigator at the MacDiarmid Institute.
Jadranka is internationally recognised for her vibrant, creative and impactful research advancing polymers and nanomaterials. Her work on biosensors, self-assembled nanostructured conjugated polymers and functionalised organic electronic materials is both scientifically insightful and grounded in practical applications, as evidenced by a recently incorporated spinout company she co-founded (Spot Check Technologies Ltd). She has authored over 230 publications, and 9 book and 2 encyclopaedia chapters.
Jadranka is a Fellow of the Royal Society New Zealand (2017), a Fellow of the New Zealand Institute of Chemistry (2009), she received Early Career Research Excellence Award (2005), Easterfield Medal (2006), Maurice Wilkins Centre Prize for Chemical Sciences (2017) and Shorland Medal (2018). She has been a Councillor of the Pacific Polymer Federation since 2009.​
Research interests
Professor Travas-Sejdic's current research is in the field of advanced polymeric materials, particularly those based on conducting polymers, and their application in health and bioelectronics, and polymer electronic devices.
The current projects include development of novel gene sensors; conducting polymers-based switchable surfaces and actuators; and development of novel tools for micro- and nano-fabrication and characterization of conducting polymers.